Release 3.3.2 (08.12.2021)
No doubt, summer vacation is one of the coolest parts of the year. Still, we haven't slowed down in shipping release updates! Here's the latest news from Release 3.3.2 👇🏼
Messaging BETA
We've been doing our best to create the user-friendly, easy-to-use, and convenient Messaging BETA channel, so we merged all available Messaging channels (SMS, Live Chat. Facebook Messenger, and WhatsApp) into one. Now you can find the Messaging BETA tab at the left menu, which consists of Active Messages, Messaging Inbox, Messaging History, and a separate Settings tab: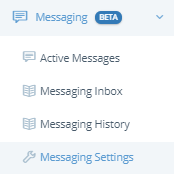 The last one contains Dispositions, Instances, Canned Responses, a special tab for creating templates for every channel you use, and General Settings tabs. Let's take a look at every option in greater depth.
Under Dispositions, you can set up different codes and decide if you want this option to be mandatory or optional.
Under Instances, add and manage your Facebook, WhatsApp, and Live Chat instances. Set up your custom Chat window styles, Visitor Authentication method, Business Hours, and customize other options.
Create Canned Responses with the possibility to edit or remove them.
Under General Setting, select the Default SMS Outbound ID if needed.
Add the previously approved WhatsApp templates to speed up the response time while chatting with your customers:
Sound Notifications for Messaging
We don't want you to miss any important messages no matter what Messaging channel you use, so now Nectar Desk plays a sound every time you receive new messages (except those cases when you are on the active call).
Relocated SMS Button in Contact's Details
The User Interface is one of the most important parts of using Call Center solutions. We always take care of it and try to make it friendlier and more convenient to use.
Improved Facebook Messaging
Thanks to our Facebook Messaging channel, you can handle your Business Facebook conversations directly from the Nectar Desk account. In this release, we fixed the possibility to get different media to Nectar and loading them without failing.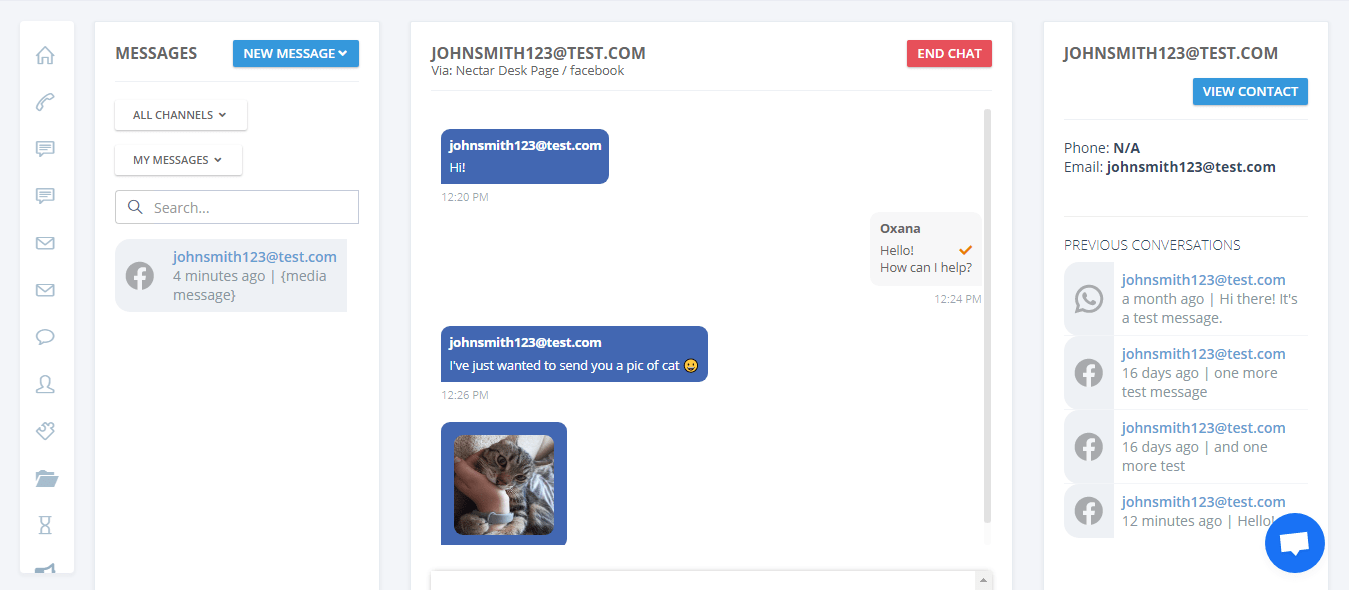 That's it for today, but we've already started working on our next release, so see you soon😉