Nectar Desk Release 3.0.3 (05.03.2021)
The spring has brought warmth along with the new Nectar Desk release. Check our blog post to find out the last updates in Call History, Live Chat, and Queue Overview Dashboard for Teams.
1. Call History Actions Button
We are convinced that the modern Call Center software should be efficient as well as user-friendly. Based on this approach, we've updated our Call History Actions section.
The Actions section in Call History had too many buttons which made it look messy.


We've got rid of all the buttons and added one Actions button which includes the following options under the dropdown for every call:
- Call contact
- Send SMS
- Submit Evaluation Form
- Edit/Add Disposition
- Check agents involved
- Add tags
- Check call recordings
- Integration details
- Log call to Pipedrive

2. Share Call Recording Button
Thanks to the last improvements in Call History, it's now possible to copy the call recording URL and share it with the team once needed. The call recording button copies the recording URL to the clipboard. To access it, go to Actions > Check call recordings.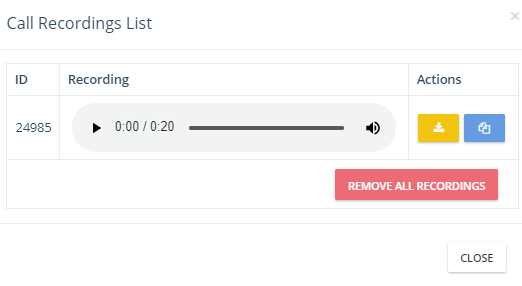 You can enable this option under General Settings:

3. New Filters in Live Chat History
It's now much easier to find the conversation in the Live Chat History thanks to our improved filter.
Under the previous version of the Live Chat History filter, it was possible to filter only by Agent.

We've added to filter such options as:
- Date Range
- Departments (additional drop-down on the login page for Live Chat)
- Live Сhat Instance
- Filter by Purpose
- Filter by Rating
- Disposition code.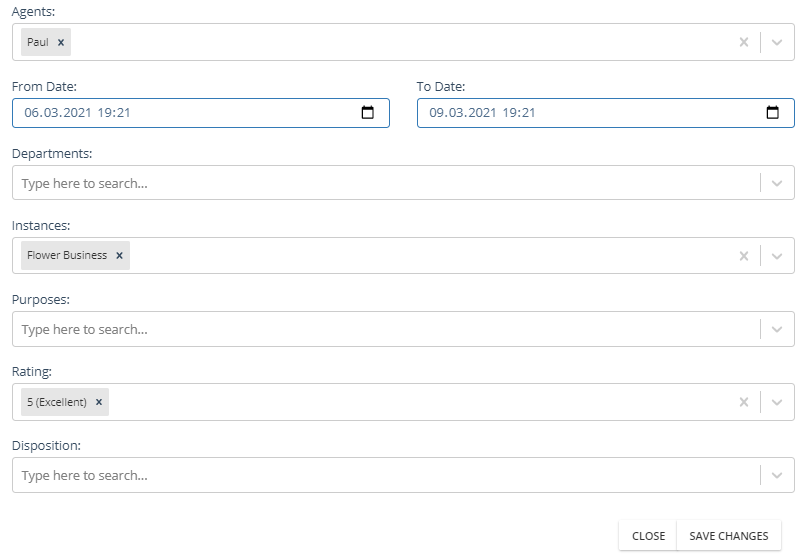 4. Queue Overview Dashboard for Teams
Monitoring the information for the Individual Queue or see the Summary Queue on a single screen has become easier for the different Teams under the single Nectar Desk account.
| | |
| --- | --- |
| | |
| Previously, all the agents in the account could access Queue Overview Dashboard with all Ring Groups and Agents' information. | Currently, we take into consideration the Team agent is assigned to, so he could see information, available only for his Team. |
Want to know more about Nectar Desk updates? Feel free to reach out to us and we will be glad to tell you in detail about the features you need.