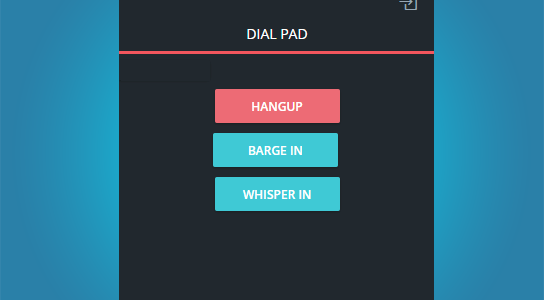 Call Whispering
 Train and advice agents while they are on the call
 Help agents to close deals without call interruptions
Call Center Whisper
Call whispering is a Nectar Desk feature that enables the agent and the supervisor to talk separately while the caller is still on call. The caller will still be oblivious about the secret call and the supervisor will be able to walk the agent through the call.
Although this feature has quite the advantages, it comes with some challenges as well.
---
Missed Opportunities
Sometimes, the supervisor is not active to be able to guide the agent. At times the agent misses the main criteria of the conversation with caller if he/she is unable to use the guided path. This may lead to customer dissatisfaction and agent may lose confidence to attend other calls. This will lead to the degradation of the company.
---
Call Center Whisper Divided Attention
Although the Nectar Desk call center whisper feature is a great way to guide employees, the agent cannot give full attention to both the calls. Hence, he/she will appear distracted and unprepared for the call when speaking to an agent.
The caller may be disappointed because the agent will be more focused on the supervisor rather than solving the issue of the caller.
---
Supervisor Needs to be Active All the Time
The call center whisper feature may be a great way to manage business phone systems but the supervisor has to act all the time to receive a notification from the agent. Furthermore, the agent has to use an outer app to notify the supervisor because Nectar Desk does not provide the facility to do so.
Due to this, the agent may panic and be distracted from the actual ongoing call. Furthermore, the supervisor will also not be able to be there all the time for the agent or might miss the agents need them the most.
---
Limited Information
The supervisor receives only limited information on the caller. Therefore, he/she can only help the agent in a limited way. The agent might not be able to provide sufficient information when talking side by side with the supervisor.
However, the software provides advanced telephone systems which allow the above problem to be easily solved. The Nectar Desk call center whisper may not only be useful to guide employees but will also be useful in giving them the gist of solving problems.
---