Nectar Desk + GoHighLevel
VOIP Phone System + SMS for GoHighLevel CRM 
Nectar Desk is a reliable and up-to-date SaaS solution for handling inbound and outbound calls with a set of useful features for reporting and analytics. We deliver comprehensive call center software that can be set up in minutes and will be a great integration to your GoHighLevel account.
The integration takes only a few clicks and provides you with an avalanche of new possibilities to improve your customer service and outcomes. Scroll down and learn more about how to take your call center to the next level together with Nectar Desk and GoHighLevel integration.
Full contact center functionality inside GoHighLevel.
GoHighlevel is a new-age marketing tool that attempts to consolidate the most useful marketing tools under a single umbrella. HighLevel is a new product targeting the same customer base with a different approach. It allows you to connect with your leads through Phone Connect, Voicemail Drops, SMS/MMS, Emails, and even Facebook Messenger.
Thanks to the integration with Nectar Desk, the GoHighLevel users boost their work productivity and perform much more efficiently.
Make calls and send SMS straight from the GoHighlevel interface using the Nectar Desk Chrome extension
Nectar Desk and GoHighLevel integration offer you an amazing option to make calls and send SMS to your customers worldwide directly from your GoHighLevel account. There is no need to switch over numerous tabs and windows. It takes only a few clicks to set up the Nectar Desk Chrome extension and make your working performance much more efficient and effective. You will get an intuitive interface and new opportunities for your business immediately after integrating your Nectar Desk and GoHighlevel accounts.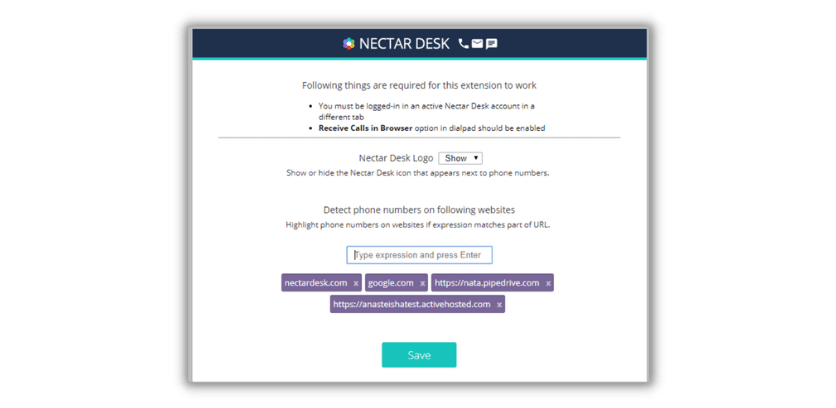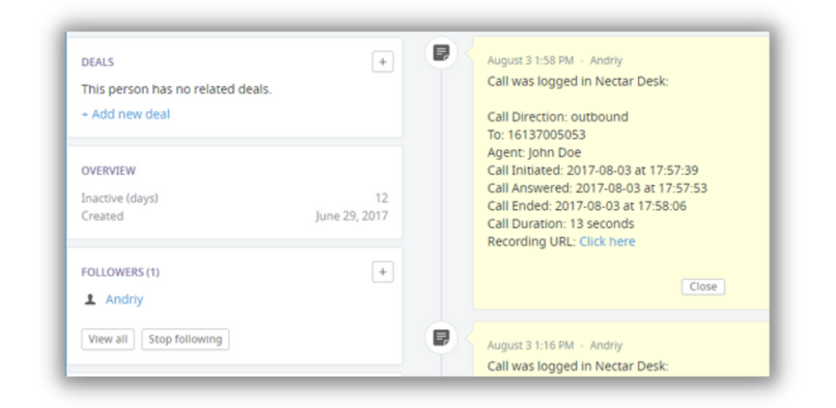 Automatically Log Every Call and SMS Associated With GoHighlevel Deal or Contact
Due to Nectar Desk integration with GoHighlevel, you will be able to automatically log different types of calls and SMS as a custom activity into GoHighlevel as a note in a few seconds. Then it allows to review their details and see the results of conversations with clients. This information includes the customer`s phone number, your number in Nectar Desk account, the agent responsible for the call, the time and date when the call was initiated, its duration, and the call recording URL. Moreover, there is an option to сreate and download detailed reports including information from GoHighlevel.
Get this integration and 50+ features for just $50 per month!
Learn more about the Nectar Desk Pricing here.