How To Improve The Digital Customer Journey
The digital world has been developing for years and continues to evolve into a large industry. More and more businesses create online channels for communication in order to provide a convenient digital customer journey and get worldwide e-buyers. The competition is growing every day as there are plenty of new tweaks and trends in digital marketing. You need to deliver an impeccable customer experience to stay on top and boost your profitability. So, let`s dive deeper into the anatomy of the digital customer journey and learn some tips on how to improve it.
What Is A Digital Customer Journey?
A digital customer journey stands for an online path of users during the purchase process. It includes every single interaction between the brand and its customers on online platforms such as mobiles, desktops, as well as digitally-mediated experiences such as owned apps and social media content. People consider their experience on the website or app to be a very important factor in their willingness to recommend a company. It means that you need to be aware of your digital touchpoints and how they affect consumer perception of your business. 
A good digital customer experience contains three crucial elements such as success, effort, and emotions. If you want to convert your prospects into loyal customers, you need to deliver great service that will bring satisfaction to people. It should be easy to contact you and achieve specific goals for your clients. There's nothing worse than wasting time on calling a call center, selecting from a choice of departments in their IVR, and spending the next half hour bouncing from department to department because no one can help solve the issue. Such situations may annoy a person and make him angry when he finally gets to a proper agent. Despite the fact that agents can meet customers` needs, it should not be tiring and take an avalanche of time. Well-organized management of your digital journey will bring you higher satisfaction rates and more clients.
Three Main Stages of The Digital Customer Journey
The whole process of a digital customer journey may vary in different steps. It depends on the peculiarities of the product/service and the industry. However, there are three essential stages in any purchasing journey:
People meet your product or service.

The first step is discovering a company that can meet their needs. Once a person understands that he needs something, he starts looking for how to get it. Nowadays, the Internet is the most popular place to find the necessary information and products for users all over the world. You need to make it as easy as possible for new customers to find you. It is a good idea to engage media and influencers in order to get more attention to your brand. You can also optimize your pages for SEO and boost your website search rankings.
They become your prospects.

After identifying the potential solutions, the visitors of your website become your prospects. They will search for the best possible option. It is great if you are able to demonstrate the characteristics, other customer reviews, and videos in order to make people sure that you are exactly what they need. Also, your potential customers will probably evaluate competitors' prices and product characteristics before making a decision. Your task here is to do your best and show your brand in all its glory. 

Prospects make purchases and become your customers.

The final stage is making a purchase. If prospects see exactly that your product meets their needs, they become your new customers or even loyal customers. It is high time to show that you take care of your clients and deliver great personalized service. Whether online or on-site you should focus on creating the best possible experience during the digital journey from the first moment in order to stay the best and get more and more loyal customers.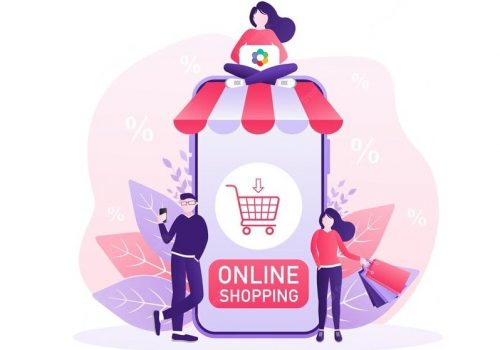 Why Is A Good Digital Customer Experience Strategy So Important?
Customers are looking for a seamless digital experience and will be satisfied to get it. Good reviews can bring more prospects for your business. You should take care of your customers at any stage of their journeys. There is a need to create personalized experiences that resonate across all your digital channels. According to last research, an omnichannel approach gives much better results for the companies that regularly use it. A digital customer experience strategy definitely needs to incorporate multiple channels in the modern world. 
Seamless experiences will benefit clients and businesses alike. Moreover, customers who engage across many channels are the most valuable to businesses. You will be able to meet your customers' expectations for ease and convenience due to an omnichannel digital customer service strategy. It goes without saying that reshaping and optimizing your digital customer journey isn't a small task. Mistakes may lead to huge changes or even sink your business. You need to review new trends, monitor your outcomes, and make the most of modern technologies in order to be to keep up.
Top Five Tools To Optimize Your Digital Customer Journey
As you could understand, you need qualitative up-to-date software to provide a superior customer journey. The modern digital market has numerous solutions for businesses of any size. The only challenge is to choose the right one that meets specifically your needs. There is a list of five handy tools which will help you to optimize your digital customer journey and develop your company:
Omnichannel. In today's world, people use different channels to connect with their friends as well as business to get service. Your customer journey needs to meet the demands of multiple channels. It is really great if your call center software can adopt an "omnichannel" approach and support other communication channels like SMS, email, or live chat.
Real-time reporting. You need to understand how it is going in your call center at any time. Sometimes it really helps to make driven decisions on how to grow your business.
Automation. If your call center software maintains automation tasks, it will save you an avalanche of time. There is no need for a monkey job if it can be done by automated configuration.
Interactive Voice Response. An IVR feature will also reduce waiting time on repetitive tasks. It allows your customers to speak with an automated system before reaching your support team. There are some cases when people can solve their issues without contacting support agents, but only with the help of an IVR option.
CRM Integration. It is a great tool to build a strong relationship with your customers and deliver a personalized experience. CRM significantly helps to optimize the digital customer journey as you have an overview of your clients and their needs.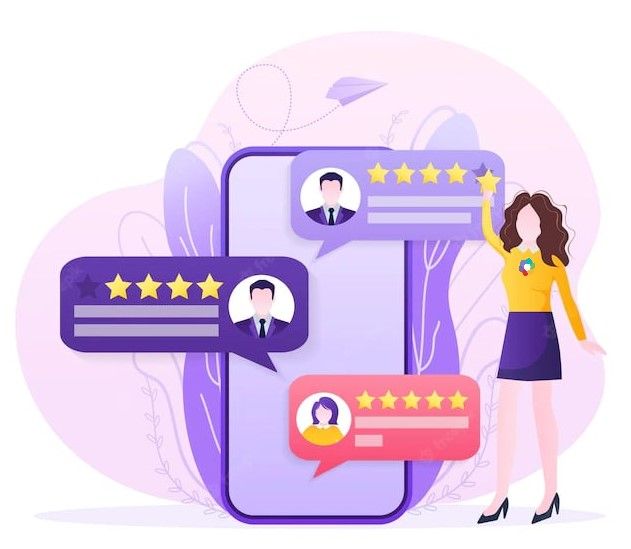 Therefore, good digital customer journey management will bring satisfaction to your clients and more profit for your company. People will advise your brand if they get a high-quality experience. It is crucial you make it easy and simple for consumers to navigate and access your digital touchpoints. The market offers you an avalanche of digital solutions to deliver great service. Maybe, you need to start using new features to improve your working performance. It is high time to review your strategy and call center software in order to boost your outcomes, isn`t it?.
Nectar Desk

offers you great call center software in the cloud with powerful features to provide a seamless digital customer journey. You can try it out for free by filling in the form below. It takes only a few clicks to contact our team.