How to Expand and Diversify Your Business Using Social Media Platforms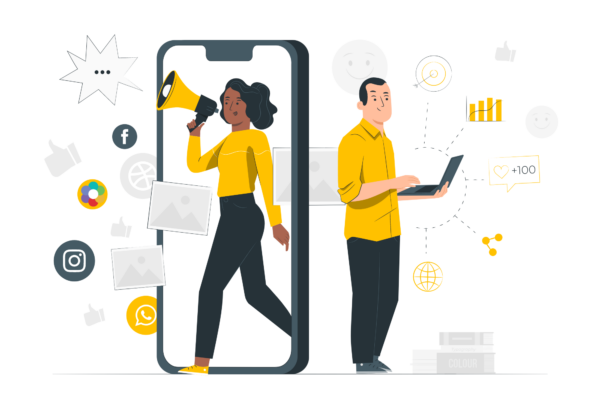 Social media platforms will add huge opportunities to your business such as increasing traffic, finding your customers, and building brand awareness. Instagram, Facebook, and Telegram are great messengers in order to deliver seamless and high-quality service as well as great tools for promoting your company. But it takes some effort and time to make it effective. Nectar Desk is happy to help you and offers a great call center solution with the ability to integrate your business account on social media into our system. There is an article for you on how to expand and diversify your business using social media platforms.
Why Are Social Media So Popular?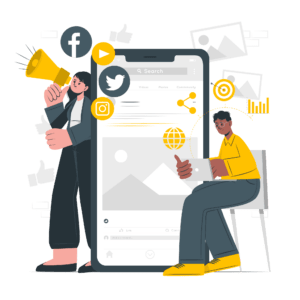 More and more people are starting to use social media for entertainment, shopping, and taking other services. There are now 4.2 billion active social media users. It is almost twice as many as there were just five years ago. They spend an average of 2 hours and 25 minutes on social channels every single day. For example, users may reach out over direct messages to make purchases, ask questions or sort out an issue.
People admire finding funny or entertaining content as well as staying up-to-date with news and current events. Social network enhances it and only expand its popularity. It helps online users to fill up their spare time and keep in touch with friends by sharing photos and videos. There are many opportunities for entertainment and even ways to earn money from it. You can utilize these platforms for the promotion of your products or service on the internet. So, why not to combine it with business and make it more successful?
The Role Of Social Media Platforms In Business
Social media play a critical role in business strategy. It is a perfect medium for creating touchpoints with your customers and harnessing the power of content marketing. You can use social media platforms to communicate with your prospects, strong brand awareness, or even make sales directly within social platforms. Such platforms are now widely accepted as a marketing channel, but brands still grapple with the best way to leverage their full potential for customer service. The majority of contact center leaders strongly believe that it is important to utilize social media in marketing strategies.
Moreover, experts explored that 69% of customers are willing to pay extra for a product or service with a respectable customer service reputation. If your company uses social media to promote your product, it can bring you an avalanche of new prospects and deals. Such platforms engage a wider audience and serve as an efficient tool to develop customer relationships. There are many people who make purchases whilst surfing the internet to kill their time. You can use it to share your brand's story and demonstrate to people who stand behind the quality of your products. It is necessary to understand the power of customer interactions on social networks. 
So, social media platforms can help you to engage with your customers personally. You will be able to gather and analyze customer data for understanding your current audience as well as targeting new prospects. If you get a sense of how your customers interact with your brand and their friction, you easily work on removing these points of friction for smoother digital engagement. It will drive your digital engagement strategy and give some pertinent information about your customers and how they feel about your company. 
Social media activity will definitely gain brand loyalty as people will keep your company in mind. There is an avalanche of popular social platforms such as Instagram, WhatsApp, Telegram, Facebook, and so on. Let`s consider their anatomy and how you can make the most of technology by integrating your call center software with them.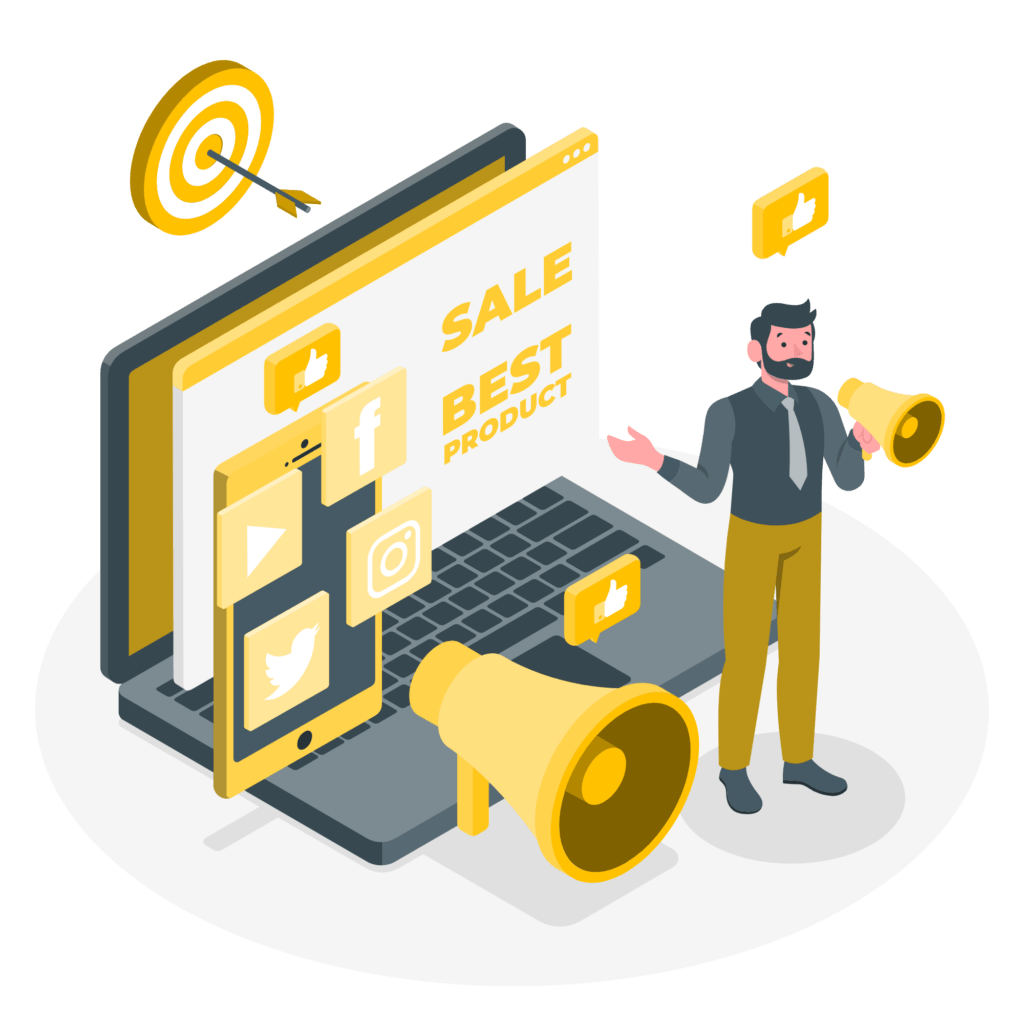 WhatsApp Messenger, or simply WhatsApp, is an internationally available freeware and cross-platform for instant messaging. It is a great way to send promotions, offers, and campaigns at a scale where open rates are 95% and response rates are 32%, far greater than emails. If you use WhatsApp Business, you can create an in-app product catalog or start a WhatsApp campaign. There are more than 2 billion active users. You can use this touchpoint to deliver a seamless experience for a wide audience.
This platform helps businesses to organize, display, and sell their goods and services without needing to create a website. It will even help you to get more engaging and one-on-one real-time interactions with your customers. Moreover, you can get customer feedback and consequently validate your efforts. Due to its simplicity, WhatsApp Messenger is a great tool to identify unhappy customers and work towards improving their experience. This social platform can be easily integrated with your account in the Nectar Desk call center software. It will serve as an additional channel to deliver seamless customer service from one single place as you can handle all conversations in the Nectar Desk account.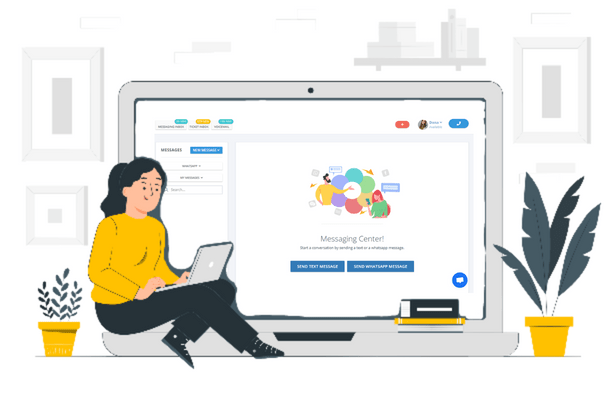 Telegram is a messaging app that is famous for its privacy and security. It is easy to use as a mobile app and supports each major operating system. There are over 700 million monthly active users worldwide. This social platform provides great tools for business accounts. According to the last research, 64% of customers prefer using touchpoints with businesses over instant messaging rather than traditional channels like phone calls or email.
Nectar Desk has the same scheme of handling conversations for Telegram integration as for WhatsApp Messenger. Your agents will receive real-time messages to the inboxes in their Nectar Desk accounts. There is an option to answer them using attachments, emojis, and so on. The more communication channels you provide. the bigger audience you reach.
Therefore, you can create a business account with bots or interact with customers on Telegram groups. Users will subscribe to your channels through in-app searches on Telegram or by using channel links posted on websites or other places. If your channel has over 1,000 subscribers, it becomes possible to access the channel and post analytics to measure its reach and impact. All these points together make Telegram to be a great addition to your account in any call center software. 
Facebook Business Page is also a powerful tool that can be integrated into your Nectar Desk account. There are more than 2.91 billion active users. It is a vital platform for small business sales and social media marketing as it allows to connect you with customers and offer key information about your products, services, and upcoming events. For instance, you can create Facebook Groups in order to build community and brand loyalty.
This social media platform has options to share contact information, post updates, share content, and promote events and releases. Moreover, it is a great way to improve your SEO as it is a boon to your rankings in search engine queries. Facebook's option to place a simple call-to-action button at the top of your Facebook Page is another handy feature. You can easily configure it up to you as there are some variants such as "Sign Up," "Shop Now," "Contact Us," "Book Now," etc. Then you just link it to any website that aligns with your business goals. 
Instagram
Instagram is one of the most popular social media platforms. In just over 10 years Instagram has grown from a photo-sharing app to a hub of business activity. There are more than one billion people who use it every month, and roughly 90% of them follow at least one business. It is a great space for delivering a personalized customer experience. You will get a lot of tools and options for promotions and touchpoints after integrating your Nectar Desk account with your Instagram Business account.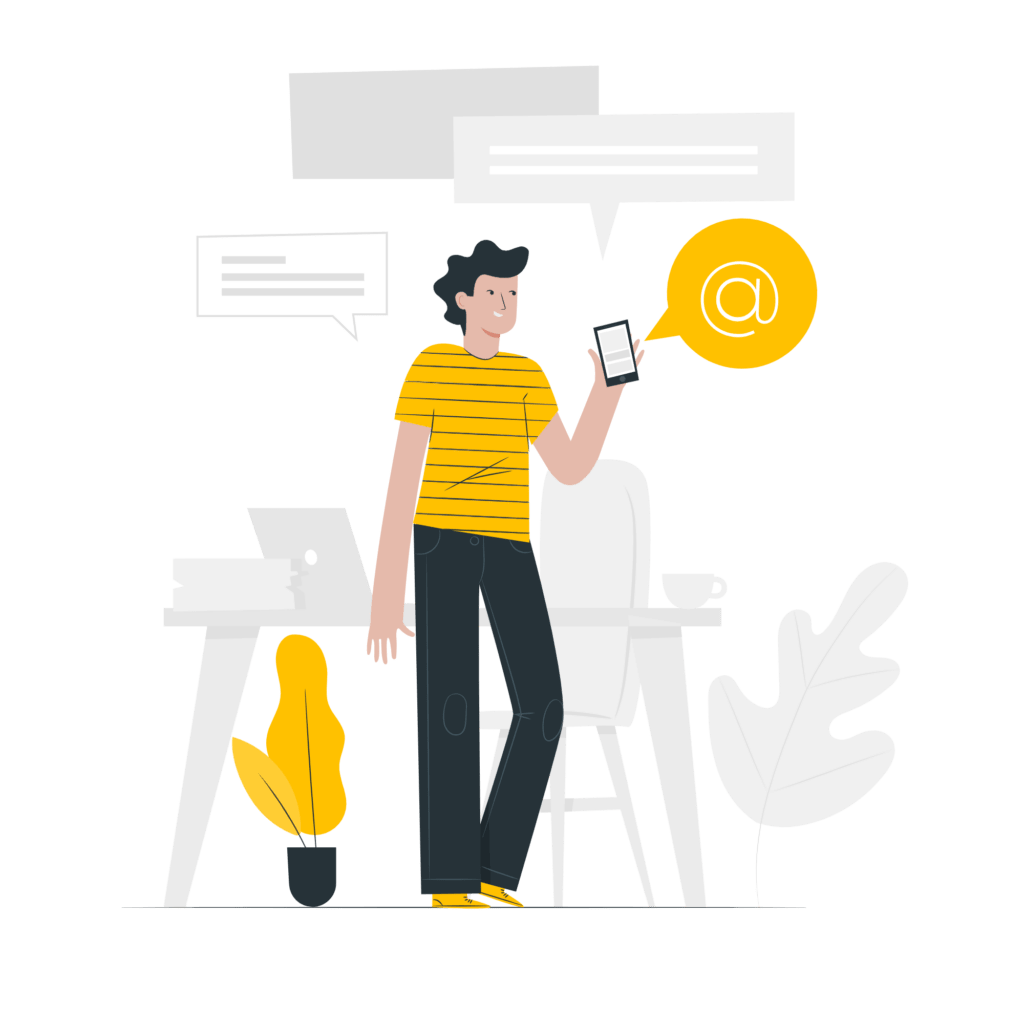 The integration with Instagram will definitely take your business to the next level. It is a great way to create a catalog and promote your products or service. There are many tools for advertisement and analytics such as Instagram Live, IGTV, Reels, and Carousels. You will be able to know and micro-target your audience. Just start by compiling data on your current customers and get social media analytics that will help you to make driven decisions in your marketing strategies.
If you follow new trends in marketing, try to use them in your promotions. For example, you can mention followers in your posts and stories. It may establish strong relationships with some of your biggest fans. And if a fan tags you in an Instagram Story, you'll get a notification in your direct messages. Users often do it if they like your company. 
The unique benefit of social media marketing for business is that it allows you to talk directly to customers and prospects. A good page takes some effort and time to look visually aesthetic. However, it is worth trying as you will be remarkable and get more chances to catch users` attention. Compelling captions will also make your post meaningful.
Takeaways
It is high time to wrap everything up and start expanding your business. Social media platforms are great tools to diversify your marketing strategies. You can choose any platform that will be the most suitable for you and integrate it into your Nectar Desk account. The most popular social networks are Instagram, Facebook, Telegram, and WhatsApp. Each of these platforms has numerous options to improve the service of your company and make it more catchy. If you want to get the best results, you can combine them in your company. The Nectar Desk call center software in the cloud provides you with all tools to handle all your conversations from different channels in one single interface. There is no need for extra payment or hardware. So, why not diversify your business?