Help your software work effectively: 5 tips to avoid delays and lags in software usage
You turn on your laptop, go to Chrome, login to your Nectar Desk account and suddenly realize it is running slower than usual? Looks like something is obstructing the work of your browser. Cheer up, we will shed some light on some possible reasons and help you to get rid of them.
Let's look at why it may happen:
1. Check your Internet speed
VoIP phone systems run completely over the Internet. Because of that, your call quality is 100% dependent on the Internet service that you use. Low bandwidth can lead to poor quality calls due to slowly delivered data packets, or even a system that can't send or receive calls. That is why it's extremely important to make sure that the Internet connection is stable enough.
Here are 2 websites, where you can run some tests and check the speed of your Internet:
http://www.speedtest.net/
https://test.webrtc.org/
2. Control the number of devices connected to the same network
Usually, the more devices are connected to one network, the higher is ping (amount of time it takes for your computer to communicate with a server) and the lower is Internet speed.
It happened because computers and other devices connected to the Internet lower your available bandwidth. Also, streaming and downloading both use large amounts of bandwidth and this results in the speed of the application running.
If you are using close to the full capacity of your connection, traffic will bottleneck. This can result in latency, which will directly affect call quality. A good rule is to plan to use 85% of your Internet connection's advertised ability.
Keep in mind that the number of computers at the same location and on the same network as your phones, as well as multiple concurrent phone calls, significantly impact the availability of bandwidth.
3. Clear your browser cache and cookies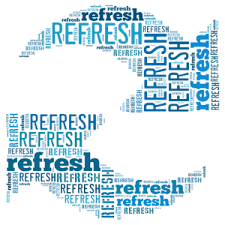 A browser cache is a special folder tucked away among other folders that stores web page elements that a browser thinks it will need again. It could be graphic files (banners, buttons, icons, ad-files, etc.), photographs, script files, and even HTML pages.
A cookie is a short line of text that a web site puts on your computer's hard drive when you access a web site. With the help of the cookies, a website can keep track of the user's browsing session.
We highly recommend you to clear your browser cache and cookies from time to time as the cache folder has a definite size and limit. If the number of items it stores gets too large, then your current browsing session could suffer as page elements could appear as broken. More importantly, you should clear your browser cache to load the latest version of a webpage or a program. An overloaded browser cache could also slow down browsing because by default it looks to the cache folder for downloaded files.
4. Make sure you have only one Nectar Desk tab open
A widely known situation is when users open many tabs with the same application in their browser at the same time. They may accidentally open Nectar Desk account in 2 different tabs and then face the situation when they hear someone calling, but can't take the call as do not see the incoming call pop-up. It happens because the call is coming to another ND tab and sometimes users are getting a little confused with it.
Plus, we often keep getting distracted once we need to google something and then revert back to our ND profile as we have a few tabs open and it takes some time to guess where is the one we previously worked with.
That is why our advice is to keep only one tab with your Nectar Desk account open, as it will be much easier to take the things under the control and won't confuse you.
5. Check if there are no extensions blocking the software
Specific browser extensions can block some of our software's functionalities, including the audio, and cause the interface to behave unexpectedly.
Here is a list of extensions you should avoid when using Nectar Desk:
Please make sure you are not using these extensions. In case you have these installed, please disable them temporarily.
After following the steps above your Nectar Desk will be running faster and you will be more efficient and productive 🙂