Five Ways How CRM Integrations Improve Customer Experience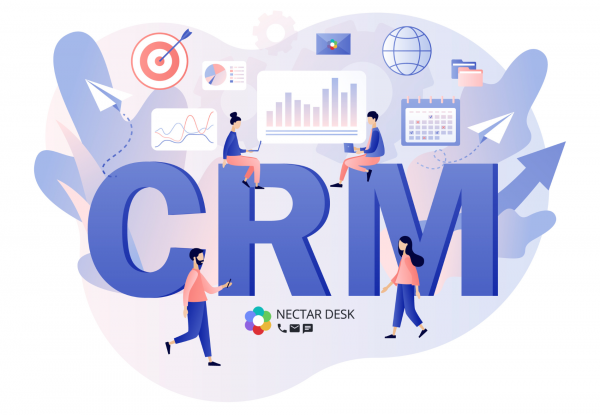 The secret of any successful call center definitely lies in its ability to deliver good customer service. A CRM integration is one of the major tools to stay the best for your clients. People may forget the name of your brand, content, or maybe ads, but not the quality of service they get. Agents can easily build stronger relationships with customers and gain their loyalty if they have even a little information about them appearing during the calls. Besides, a CRM solution is much more than just a list of names and some data. Scroll down and get to know about an effective CRM integration and five ways to improve customer experience.
What Does A CRM Stand For?
A CRM stands for a customer relationship management platform. It is a database to collect all the required data about your customers for further usage. It may include the contact's full name, phone number, email address, tag, and much more. The system also collects customer data about contact details, deals, purchasing history, and satisfaction ratings. If you use call center software with a CRM, you can easily get a 360° view of your customers. As a result, it allows you to deliver a more personalized experience and gain customer loyalty. 
Therefore, CRM software provides great technologies for interaction with prospects and customers. It is really a powerful tool to build relationships with customers as well as to reduce churn in your sales. You can also make all customer data accessible to different departments of your company. The staff will have more possibilities to get insights and analyze their working performance. There is an avalanche of benefits to using software with a CRM integration. Let`s dive deeper into how it can help you to improve customer experience.
Five Crucial Reasons Why You Need The CRM Integration To Improve Customer Experience
Agents can easily get a lot of useful information at their fingertips if they use the software with a built-in or integrated CRM. They will be always able to make incoming and outgoing calls more efficient with the help of detailed information about clients. It allows personalizing interactions and improving sales or support processes. An up-to-date will be useful for both sales and support agents. It will help you to make driven decisions during your customer`s journeys. You can find below five reasons why a CRM is a modern must-have for your business: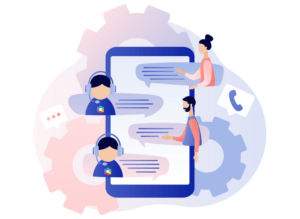 #1 Better Personalization.
Personalization has already become a real trend in marketing and sales. People like feeling special and attention to their personalities. Marketing experts even claim that sales guys, who avoid personalization, are more likely to face high churn. CRM features allow personalizing customer experience with ease. You can easily put together customer information and use it during the conversation. For instance, it is a great idea to have a customer loyalty program. Your loyal customers will get special promo codes and stay with your company for a long time.
#2 Strong Customer Relationship.
If your clients get a personalized experience during their conversations, it helps to create better connections with them. You can store call recordings or purchasing history for reference at a later time. An agent will be able to understand deeper what a customer needs and what solution to offer. For example, a pop-up with contact details will appear immediately when the call is initiated. It is much better to have important data about clients as it significantly saves time that can be used for others. A CRM was designed especially for this purpose.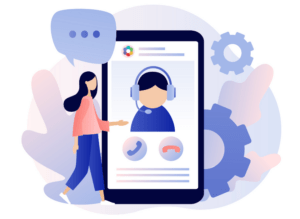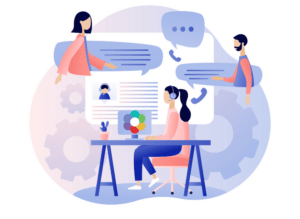 #3 Quick Access.
A CRM feature will select and store information about your clients and prospects. You and your colleagues will always have quick access to all important data about your customers. It is even possible to work remotely without any difficulties. If you use a CRM platform, your customer data will be kept and available for each member of your call center. As a result, you get well-organized collaboration and much better results. 
#4 Valuable Insights.
If your CRM consist of important data, you can easily get valuable insights about the working performance in your call center. The solution helps lead scoring software to target, score, and generate quality leads. It will become possible to track and target your audience as well as to identify marketing trends. You can set up new promotions and campaigns due to the analytics of your customers. Thanks to a CRM database, it is easy to see what your prospects and clients really need. Successful customer service requires a lot of knowledge in marketing and targeting.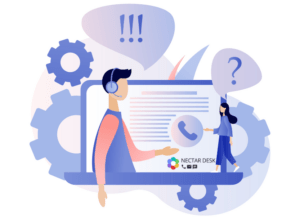 #5 Higher Satisfaction.
Certainly, a CRM leads to improve customer satisfaction ratings. You can easily meet the demands of your customers. Then you get all the necessary knowledge and tools to convert prospects into your customers. An effective CRM is one of the best ways to track your progress and identify what you need to change. It is worth reviewing and considering as several satisfied customers can bring you more prospects than even a perfect advertisement. So, try to check out the interactions and satisfaction of your clients in your CRM base.
Typical Mistakes Of Agents Working With CRM Software
After the integration of your account with a CRM solution, the next step is to configure it in order to use its full potential. It can serve as a blessing for the growth of your business. However, some companies complain that their CRM costs more than the value it brings. This problem can be caused by several common mistakes. If you have already had a bad experience with a CRM solution, you may need to alter the way you use it. This feature is extremely helpful when you use it correctly. 
Firstly, you should make sure that your CRM works for your specific needs. It includes the type of customer data your select and its access to other departments. Your CRM should gather data that can help to identify reasons for churn or deadlock. In this case, you will be able to understand why you lose clients and fix it in a short period of time. Both sales and marketing teams should have easy access to customer information as they can be greatly helpful to each other. It is also great if your CRM syncs with other business communication tools. The software with a built-in or integrated CRM plays a huge role in the relationship with clients.
Running a successful business is a kind of art. There are a lot of different strategies and tools for development. You should make the most of modern technologies and approaches. A CRM is one of such tools that can significantly improve your outcomes. It goes without saying that it is a key secret of impeccable customer service and a strong relationship with your clients. Moreover, the CRM feature provides quick access to important information and allows one to get valuable insights. If you use a call center solution with a built-in or integrated CRM, you will be more aware of your audience and its demands. All this together will lead you to better outcomes and the growth of your business.
Nectar Desk offers you great call center software in the cloud with a powerful CRM feature as well as great CRM integrations. You can try it out for free by filling in the form below. It takes only a few clicks to contact our team.