Email VS SMS Campaigns: Which Channel Wins in 2022?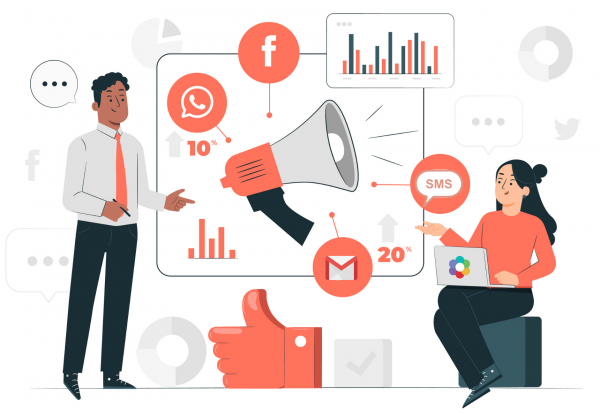 If you are looking for a tried-and-true method for marketing in 2022, you may face a challenge to choose Email VS SMS. Ticketing has been a popular way to reach an audience in the digital world for a long time. However, text messaging is quickly becoming a great new way to connect with customers thanks to the increase of mobile phone users.
There are many pros and cons of both campaigns and their peculiarities. You need to be well aware of advertising tweaks and how to be catchy and effective. Therefore, Nectar Desk has prepared an article for you to boost your sales using the most suitable marketing method in your call center.
The Pros and Cons of Email Marketing
Certainly, email marketing is still a powerful and effective way to promote your business. Despite the growth of social media and smartphone usage, it continues to be popular and even expected to reach more and more people. Ticketing is definitely one of the best online platforms for advertising. An avalanche of digital marketers prefers it as the main channel for communication with prospects. However, you constantly need to optimize your email strategy for the latest innovation and trends to remain remarkable in 2022. Optimization of your email campaigns for mobile will be a must and boost views of your content.
There are numerous crucial advantages of email marketing that will allow your brand to improve outcomes. Creating a new campaign, marketers get possibilities to have more control over it and target the proper audience for direct mail. It allows businesses to personalize marketing messages after considering user interests and demographics.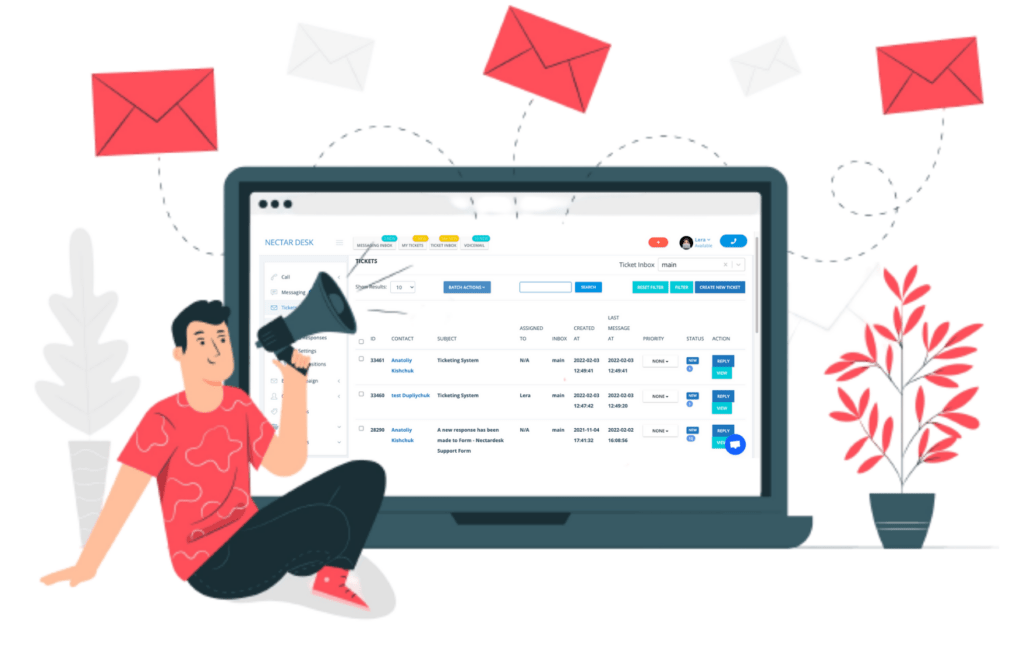 Fancy emails can help you to build a really strong relationship with your clients and capture the attention of prospects. It adds a particular sense of authenticity to your brand. About 61% of consumers say that they trust email in their inboxes and enjoy getting to know about brand new products and offers. So, you will be able to increase your brand recognition and consequently lead to higher conversion rates. Some marketing agencies even claim that emails are 40x more effective in new customer acquisition than Facebook. Moreover, you can set up an automated email campaign and save a lot of time and effort. It is necessary to have up-to-date call center software to make the most of its features. 
On the other hand, there are some disadvantages that may prevent you from choosing this channel for a new campaign. Email marketing is extremely effective but has a few limitations. Sometimes you possibly face low click-through and open. It is not easy to ensure that your tickets were seen as an inbox can be flooded with other ones. All users detest spam and try to avoid it. There is no point in creating huge and impersonal flows of words. It is much better to keep it short but personalized. You will significantly reduce the chance to end up in spam folders.
The Pros and Cons of SMS Marketing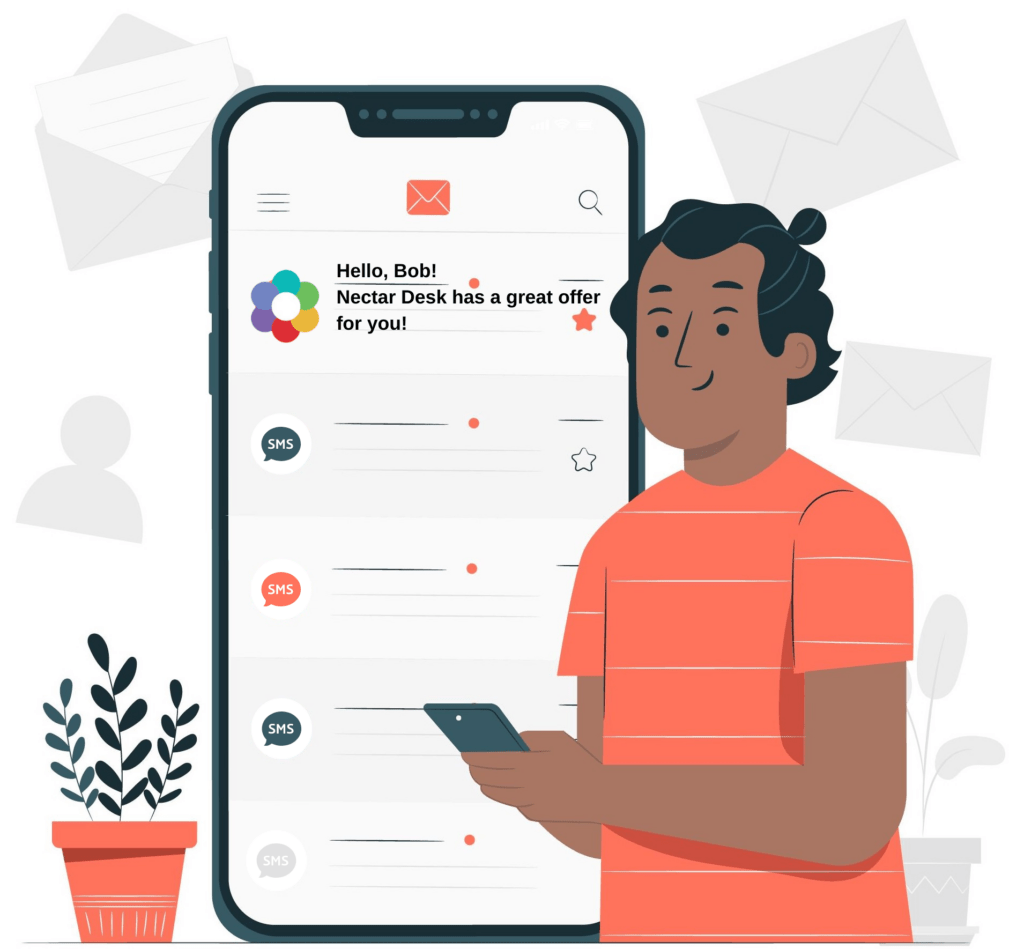 SMS marketing is becoming more and more popular among modern companies. Its effectiveness goes without saying as a short text message grabs the user's attention immediately.  Only 90 seconds is the average response time for SMS. Moreover, about 80% of people said that they open each message they receive and like to receive promotions via text. The use of mobile devices is still increasing and SMS marketing will continue to be a great opportunity to get the attention of loyal customers as well as prospects. 
Therefore, one of the main advantages of SMS is quick and high response rates. It crucially beats phone calls, emails, and even Facebook. You can also use shortcodes instead of a regular phone number. Most smartphones support MMS which makes SMS marketing much more engaging. There is no need for the internet to make people get your promotions. You will be able to reach a wider audience.
The major disadvantages of SMS marketing lie in ts text and media limitations. A text message can only be sent after receiving explicit permission and allows using up to 160  characters. It takes a lot of creativeness to deliver a catchy and clear message. Also, you need to set up proper business hours for your campaigns. Sending text messages in the middle of the night can annoy potential customers. It is necessary to send SMS reasonably in order to use the money for the cost per text effectively.
SMS VS Email: Which Method Do You Need For Your Campaign?
Firstly, you need to understand the main differences between Email VS SMS marketing and then choose what is better for your new campaign. Both of them are effective ways to communicate with your customers and prospects. If you want to create longer and richer messages with images and attachments, a ticketing channel would be better for it. Moreover, emails can be saved for a later date. Experts say that SMS is an amazing tool to share timely information or discounts. If you use them correctly, it becomes possible to create a seamless customer communication experience. Let`s dive deeper into the cases of using email and messaging campaigns.
One of the most important keys to an effective campaign is personalization and relevancy. Even if you made up the most fabulous content for email marketing, it is vital to target the proper audience. If a reader is not interested in your field of service or product, it is likely that your email will end up in the trash. However, there are one million ways to create interactive and customizable emails due to up-to-date digital solutions. It is high time to try on all features for ticketing that are provided by your call center software. Personalized content together with catchy attachments will not remain unseen because of strict spam filters. There are options to highlight multiple products with different templates in a single dynamic email or send newsletters about fancy innovations in your company. It increases the click-through rates and results in more sales. Therefore, email marketing is an effective way to boost brand loyalty as well as to get new prospects.
SMS marketing will be more suitable for agents that want to connect with customers immediately. It is an easy and mobile-friendly way to interact with your prospects. You still need to have modern software to be effective and noticeable. There are handy options to set up templates for SMS campaigns and use shortcodes for branding purposes.  It's important to keep messages short and creative at the same time. Messaging campaigns are great for time-based offers, special promotions, reminders, and other small alerts. For example, beauty salons can use text messages for appointment reminders and supermarkets can use them for limited-time coupons. Also, it is a good tool to ask for reviews and get valuable feedback from your customers.
Combination of Emails and SMS For Better Results 
It often happens that a powerful marketing strategy requires a combination of both SMS and email marketing channels. Ticketing and messaging can work together in harmony if you use them correctly and effectively. For instance, you send your customer an appointment confirmation receipt to an email inbox. Then he receives a follow-up with an SMS message to remind the day of the appointment.
A multichannel approach in marketing always gives the best results. You can capture consumer attention via different communication channels. It optimizes agents` chances of reaching and engaging with their audience. At the stage of developing a marketing strategy, think about how to take an advantage of two or more marketing channels. Then it is better to measure the success of performance in SMS and email campaigns. You can track each channel separately or both of them simultaneously. It will provide a clear picture of the strong and weak points in your marketing strategy.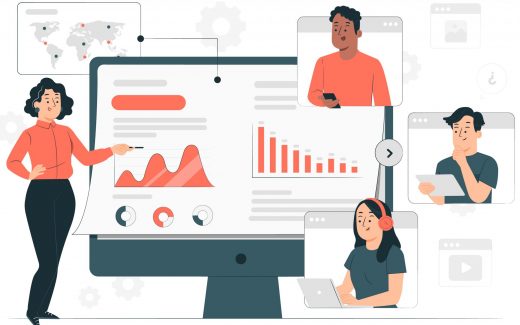 A combination of different strategies and approaches is a cornerstone for any successful campaign in marketing. There are a lot of different competitors among call centers. You definitely need to be creative and have high-quality modern tools to keep your business afloat. SMS and email campaigns can easily boost your outcomes or even save your company from going forgotten. Short text messages create seamless communication between agents and customers. On the other hand, you can create fancy emails with catchy content without any limitations. 
So, Email VS SMS? What is your choice for your new suссesful campaign?
Nectar Desk offers you great call center software in the cloud with the awesome feature for both SMS and Email Campaigns. You can try it out for free by filling in the form below. It takes only a few clicks to contact our team.