CTI Integration for Revitalizing and Re-Energizing the Customer Service  
When modernization and technology took a toll on most of the conventional workplace systems, architectures supporting voice technologies stood strong. Even with development of omnichannel support systems and active engagement of clients in various platforms, the amount of call volumes doesn't seem to reduce. Human-to-human interaction is a very vital in sales processes and you can win customers' loyalty by talking to them and not just sending them newsletters and 'thank you' notes on social sites.
The Relentless Power of CTI 
Salesforce just launched open voice integration into their Sales Cloud platform giving reps a lot more than just flexibility. It allows them to utilize APIs reporting capabilities to review client's history enabling them to map out individual customer jaunts with ease. Salesforce CTI integration is a breakthrough for contact centers and sales team that have been choked by the inefficiencies of using desk phones.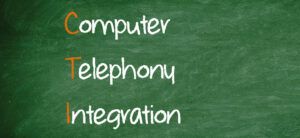 In a move to revamp the Sales Cloud, Salesforce's introspective think tanks came up with this brilliant idea of CTI telephony integration in cloud systems. The capabilities of CTI are vast and varied, but one thing that is clear is that it completely eliminates the hassles agents used to go through while reading scripts, jotting notes, etc. Now, all these irksome tasks have been taken care of by computer telephony systems.
With the current workplace dynamics, if it were not for CTI systems, the chances are that contact centers would be cluttered with service desk phones and complex server systems. Worse off, call center staffing costs would be outrageous.
But with CTI telephony schemes deployed in contact centers, agents can now handle inbound/outbound interactions with ease. Applications such as CDs and predictive dialers gives more flexibility to reps as they are given to manage clients based on their expertise.
What makes open CTI processes intriguing is the quantity and the quality of data that sales teams and managers can access. CTI integration with CRM means that all your conversations can be churned together with petabytes of information in the CRM database. The end result is that; the CRM tools matches each lead with details personal information. Reps can have a glance at what particular target market desires.
Improved Customer Service with CTI integration
Sales teams have been working hard since the inception of telephone call centers to weed out dropped/abandoned calls completely. No one came up with a satisfactory strategy until CTI IVR integration popped up. This gives you full control over the IVR process from the editing of voice/text prompts to adding other contextual tags in the IVR menus.
What this means is that you're customizing the system to suit your business needs. Controlling IVR processes over computers is easy and boosts customer-brand relationships as you can configure the system to suit seasons and events.
These integrations seek to create a personalized experience for clients in diverse cultural setups. They automate most call center processes allowing agents to handle more agents per hour. You don't want to undermine the power of CTI by using low-grade call center software solutions. Talk to us at Nectar Desk, and we'll help combine our impeccable cloud solutions with CTI components to give you, your agents and your customer's memorable experiences. Call us anytime or initiate a chat on the chat button below to get free support.