Does Your Contact Center Email Customers Back Fast Enough?
As we move towards multi-channel customer service call center software becoming the expectation, it may be hard for businesses to pick and choose what channels get priority.
Customer support is being delivered via phone, email, social media, text messaging, live chat … the list goes on! While it's impossible to have an immediate response for every single channel, it does beg the question — when it comes to email, what is the appropriate response time?
Contact Center Email: Customers Expect a Swift Response to their Emails
While the bulk of customer service call centers software aim to respond to all emails within one business day, this often isn't enough to satisfy consumer expectations. Some surveys have shown that the majority of consumers expect to hear back from a business within just one hour, which is out of reach for most businesses today.
Businesses Need to Have Response Standards and Actually Meet them
Even if you can't respond to consumer emails within one hour, the most important thing is to set the proper standards and expectations. With the help of contact center email your customers will learn what to expect from your business and they can count on you to honor your commitment of when they will get a response.
Contact Center Email: Benefits of a Quick Email Response
Businesses that manage to respond quickly to email inquiries enjoy a whole slew of results, which includes this like increased customer loyalty and free publicity. Everyone knows that it is less expensive to sell to an existing customer than acquire a new one, so maintaining good relationships and keeping our existing customers happy must remain a priority.
Customers who are happy with their customer service will remain loyal to your business, and often become raving fans. When was the last time some took to social media to rant and rave about how amazing your businesses' customer service call center software was? If it hasn't happened recently, you may want to consider why. Don't neglect to use contact center email options.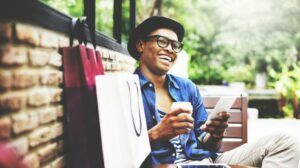 For example, let's say you had a client who was having a major software issue that was literally shutting their business down. In a panic, they sent a quick email and you responded immediately with a solution. What are the chances this client of yours would be so impressed they took to Facebook to let their entire network know how amazing your customer service call center software was? Turning existing customers into raving fans with the help of contact center email will complete the cycle.
With Nectar Desk's contact center email channel, you can ensure your customers get an automatic response that lets them know what to expect, and ensure all emails are routed to the correct person to handle the communication and following contact.