5 Superior Quality Call Monitoring SystemTechniques in a Call Center
Today, strategic business planning is customer-driven. Because of that, businesses should always monitor the behaviour of their customers, lest they wane in this competitive world. Quality call monitoring needs to be accompanied by the quality management of the monitored data.
With an impeccable call monitoring software, call centers can harness all the benefits coming with it by coming up with solutions that improve business-customer relationships. We've highlighted 5 key aspects that should be considered by a contact center to boost call monitoring tasks.
1. Get a Good Monitoring Software
The quality of the entire monitoring process relies on the efficiency of the software. When shopping for one, check if it supports:
Automatic call selection and call recording
Real-time feedback
Both internet and portable evaluation tools
Adaptive, open and flexible web architecture
Multi-interface monitoring system (desktops, mobile devices, online dashboards,)
Identification of top performing agents
Isolation of unique calls (calls taking more time than expected, calls involving high-profile customers,)
Future changes in business (expansion or contraction)
Quality call monitoring starts with the selection of right software, so don't mess up things just at the beginning.
2. What's "Quality" According to Your Standards
Develop guidelines and measures that should always be followed when performing call monitoring. Set a threshold and define that as the quality and benchmark of all monitoring processes. Even with detail monitoring, remember privacy is a serious threat to the performance of your agents. So, when setting the guidelines for call quality monitoring, leave room for privacy so that agents can be free when conversing with the customers.
3. Call Evaluation
Now that you've the parameters of defining what quality is, it's time to evaluate the monitored calls. Whether the calls were monitored on the basis of time, nature of customers or the type of issues handled, evaluations must be done uniformly for purposes of objectivity.
The standard evaluation criteria are based on values like honesty, professionalism, call control, and responsibility among others. When developing certain criteria for evaluation, involve agents and other senior managers so that you can come up with an acceptable holistic call monitoring system.
4. Create a Call Scorecard
The call monitoring software can give you rough analytics about various call sections. In order to be accurate, call sections should be divided into:
Greeting
Discussion
Listening skills
Issue resolution
Speed
Courtesy
Empathy, etc.
Decide with the rest of the team the scale to use (e.g. 1/10 or 1/5). Give a score as a team, do the average and label various calls as awesome, excellent, good, average and lastly poor.
5. Focus on Training
By now should be having the average performance of your agents and the quality of their calls. You can link this directly to customer experience and note where the agents have been going wrong. Instead of reprimanding the team, HRMs should go back to the drawing board and retrain the agents on how they can improve their interactions with clients. Managers also can use the results to leverage on call quality monitoring best practices.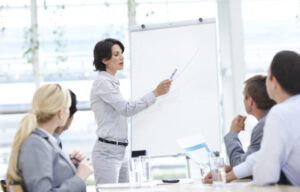 While contact centers can realize great improvements in customer gratification and satisfaction through call monitoring services, a reward system should be established to crown the best-performing agents. That's the way to motivate agents so that they can constantly engage customers using the best way. As mentioned above, quality call monitoring starts with a quality software. Nectar Desk is the leading company in the market offering distinct contact center products ranging from cloud PBX to call monitoring. You can contact us for free to get insights on how you can make a world-class call center.