5 Salient Facets of VoIP Phone Systems
Previous deployments in contact centers required enterprises to install expensive PSTN hardware units. Such systems are rigid as they are challenging to scale up/down and their coverage is restricted to particular areas. With improvements in technology, we've witnessed an insurgence of tools and computer telephony integration software (CTI) systems that have totally changed the way we communicate.
VoIP (Voice over Internet Protocol) and PBX phone systems are part of the most significant developments that ever happened to contact centers. They facilitate communications through internet beating up the barriers of geographical jurisdictions. It allows call data to be converted into digital forms that are useful when conducting data analytics.
Through research and experience of using VoIP systems, we can confidently outline ways in which they have changed the industry. Check out below.
Configuration & Installation
Conventional dialers demand services of an IT expert because configuring the systems on your own to suit your staffing needs and work model is difficult. The configuration of VoIP units is something you can do it on your computer in no time. Moreover, if you're leveraging hosted PBX/VoIP, your service provider can do all the configurations for you. With some few computers and IP phones, you're set and ready to go.
Scalability
If you want to add/subtract the staff or you'd want to relocate your business, VoIP calling software is the ultimate deal. You don't incur any uninstallation costs for the systems when relocating. You can assign and reassign lines without much hassle.
No Geographical Restrictions
VoIP is an impeccable computer telephony integration software because your reps can handle clients from anywhere in the world. The best part is that no matter where your agents are calling from, your business number will always be displayed. This implies that you and your team can carry your brand name with you wherever you go.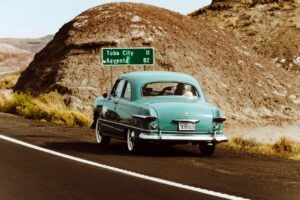 Compatibility & Integrations
If you'd want to enhance your VoIP calling software with CRM integrations such as Salesforce, Slack or Zendesk, then you can do it in a matter of minutes. These are capabilities that cannot be supported by the traditional analog phone systems.
Also, if you'd want to add more features such as call forwarding, callbacks, and intelligent routing, you can conveniently add IVR and ACD systems.
Call Handling
VoIP calling software enables your agents to make calls phone from computers with the aid of headsets. No time wastage as dialing of numbers is done with just a few clicks. VoIP also enables teams to route calls to one another even if they are not located on the same premise. Calls can be recorded for data analytics and for measuring performance.
VoIP calling software is undoubtedly a component of business telephony systems that has allowed businesses build robust metrics through various cloud solutions. The best part of VoIP calling software is that it doesn't matter if you are a real estate agent or a sales manager at a multinational company, you can afford it. You only subscribe for a perk that suits your business. Nectar Desk delivers salient cloud contact center solutions for every type of business regardless of size. We have outstanding VoIP services, and we'll help in designing what's best for your business. Contact us below, and we'll be happy to assist you for free.