5 Robust Capabilities of a Call Center Software
While the choice of a call center software varies from industry to industry, the concept behind its use remains the same. Typically, every tool that's made for a call center is meant to manage communications across a variety of channels including emails, social media, phones, and live chat.
What are some of the specs that make this software a must-have component of a company? If you've sifted through various call center software reviews, you must have already known the nitty-gritty things that make a contact center software the best. Here, we're going to focus on the most vital functionalities and strengths of this software in the workplace and its impact on the workforce.
Full Control of a Colossal Amount of Communication Processes
The software should handle every kind of communication protocol and manage it effectively as it traverses from channel to channel. That comprises of controlling everything from:
rerouting inbound calls
managing queues
transferring calls, to
conducting IVRs
Unified Functionality
As the business expands, it demands additional standalone software to bridge the main processes and subroutines in the organization. For example, if your entity is separated into various departments, you need a workforce collaboration tool for the employees to share useful data efficiently without moving from one office to another. Call center workforce management software reviews can give you a rough idea of how workforce management tools can be seamed perfectly with call center software to give you maximum productivity.
Seamless Integration With Cloud Technology
Poring over virtual call center software reviews online can help you comprehend the power of cloud technology in call centers. With hosted contact centers, businesses whether small or large don't have to purchase big-ticket hardware systems.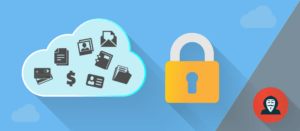 Some examples of the hardware you may need for initial setup of a cloud hosted system is some VoIP phones as well as desktops and a decent internet connectivity.
The IVR Technology
Interactive Voice Response (IVR) is one of the most outstanding and usefuly features of a call center software. With this system, the company customizes how callers can navigate easily to the right places. IVR connects with ACD to reroute calls to the right departments. Besides that, IVRs also allow customers to leave voicemails for callbacks. Looking critically at comprehensive IVR software reviews, you'll realize that they are key in minimizing the number of dropped calls.
Unequivocal Call Center Technologies
A call center software is a raft of various technologies that allow it to perform various functions. We've carried out discrete and detailed advanced call center technologies reviews and have come up a list of state-of-art technologies that automates call center processes.
Real-time analytics and reporting
Call barging for whisper coaching
Disposition codes for call labeling and profiling
Predictive dialers that define the nature of the customer allowing agents to offer a personalized service
Smart queue management
Callback technology, and many more…
These technologies can have a substantial effect on the attainment of your call center's goals in one way or the other. Nectar Desk is a world-class provider of cloud based call center software systems that transform the way your workforce handles prospects. Take your time and riffle through the capabilities of our software. If you've any questions or you require any form of help, don't hesitate to contact us.