What Makes a Good Call Center Headsets for Your Business?
A call center database software is the most crucial nexus between your company and the outer world. Whatever your agents do at the call center can impact directly on your organization's image. Quality sound, that's free from noise is what agents and customers need for effective communication, and that translates directly to the quality of headsets used by your agents.
Even if it means cashing in for high-end call center headsets for quality communication, you've to do it; that's if you're to keep your company afloat in this competitive industry that weeds out obdurate practices. Well, let's have a glimpse of what you need to consider when shopping around for quality call center headsets.
Workplace environment (Noise Effect) – call centers are bound to be noisy places, something which may decrease the quality of communication between agents and customers. Modern call centers may invest in noise reduction strategies such as installing a noise cancellation generators, using sound dampeners and soundproofing the walls and other office equipment. While such practices are great, they are unreasonably expensive for small entities.
Therefore, call centers investing in new headsets should consider headsets equipped with the modern noise cancellation programme. These programmes eliminate sounds with high frequencies and low frequencies.
Features and Design – Today's call center headsets come in a variety of designs, and you should consider your workplace needs when settling for a particular design. You need headsets that can integrate well with call center database software so that agents can efficiently handle calls. Ensure that the device you're about to choose can correlate well with subroutines that you've put in place.
Good quality headsets are incorporated with the latest audio technologies and other innovative features such real-time synchronization between various devices and ECO modes for power saving.
Ergonomics – Agents spend a substantial amount of time conversing with customers – implying that they put on these devices all day long. This is where as an agent manager, you should let individual agents choose the designs they like.
Convertible models are ideal as agents can adjust them easily. Users can switch from over-the-head to over-the-ear modes whenever they want. Also, consider headsets (monaural headsets) that will seam with predictive dialer so that agents can candle forwarded calls on the go.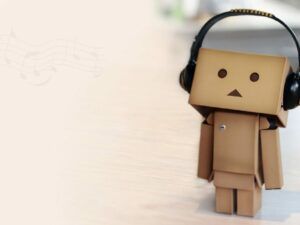 Besides that, you can leverage on wireless headsets that allows agents to maneuver around the office while handling clients. Monaural headsets allow agents to get feedback from their supervisors whenever they are stuck solving some complex issues.  Monaural and wireless headsets have shrink-wrapped software that allows them to communicate with call center management software.
Durability – Headsets are shareware devices, and they are prone to accidental drops and adjustments that can damage them. You don't want to bloat up your budget every time to replace headsets. All you need to do is a shop for highly durable headsets. Consider the ones made from steel and integrated with swiveling cushion pads. Also bear in mind that you may need to upgrade your systems in future so, go for headsets that permit upgrades.
Security – as we celebrate the niceties of technology, so we should brace up for the malware, spyware, and ransomware attacking our devices. Headsets, especially the wireless ones need to be protected against spyware as hackers can use microphone vulnerabilities to record your conversations. When choosing headsets for your business, consider the security options it has so that no one can wiretap your conversations. Make sure that the headsets support the security measures built in your subprograms.
Remember to choose headsets based on their functionality and not price. If you're still not sure of how you can get headsets that get along well with your call center software, contact us at Nectar Desk. We offer broad call center software solutions for every business.