Nowadays our daily life has changed unexpectedly. During the coronavirus pandemic, many companies all over the world are working remotely. That means that most of us have to adapt to the new working conditions. And that might be challenging, especially for Call Center agents. One thing remains the same: the whole company is involved into work, as usual, meantime it's impossible to necessarily socialize in person outside of work.
That's why, when working remotely, your main task is to create a good working climate.
A few easy tips and Nectar Desk compliance policy will easily make it possible.

✅ First of all, get dressed.
You heard right, staying in favorite pajama all day won't help you become productive, but for sure will make you a little lazier🥱
So, if you feel your hand turning on your favorite series instead of working, the simple act of changing clothes serves as a signal that it's time to wake up and get things done.
✅ Never neglect to create a nice workplace at home.
If you're used to going into an office each day, you may think of a separate room for a home office or even a small corner—but it should feel as separate from the rest of your home as possible. It'll significantly increase your productivity and you won't be tempted by the idea of having a snack or watching your favorite show during business hours.

✅ Define working hours.
You should always keep clearly defined working hours. Remember, you're not just sitting at home, you're working at home☝️
Furthermore, having a separate time and space to work will allow you to be more present in your home life.
These are the most important tips you need to follow to make your working day at home productive and efficient. And your Call Center Software will do the rest.
💡 But the most important thing is security for remote agents. It's an open secret that every agent wants to make sure that while working from home his operations stay in compliance. Customer call data can include both personally identifiable information and sensitive financial information. And this information should be protected🔐
That's why Nectar Desk delivers the clean desk environment for remote work-at-home call center agents.
We are HIPPA compliant.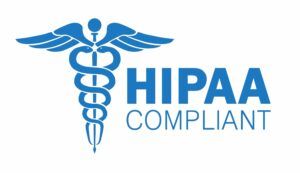 The Health Insurance Portability and Accountability Act of 1996, commonly known as HIPAA, is a series of regulatory standards that outline the lawful use and disclosure of protected health information (PHI). HIPAA compliance is regulated by the Department of Health and Human Services (HHS) and enforced by the Office for Civil Rights (OCR).
We feel obliged to help our HIPAA-compliant customers to be aligned with PHI (Protected Health Information) requirements by providing a customized solution for Call Recording in case it contains any Protected Health Information.
Our solution for HIPAA-compliant customers is to allow them to use their own on- or off-premise servers so they can store and manage recordings on their own.
We are SOC 2 compliant.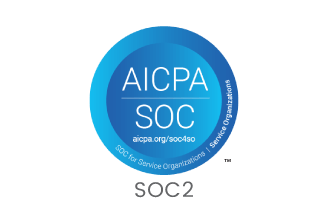 SOC 2 is one of the more common compliance requirements technology companies must meet today. SOC 2 is specifically designed for service providers storing customer data in the cloud. That means SOC 2 applies to nearly every SaaS company, as well as any company that uses the cloud to store its customers' information.
Nectar Desk is SOC 2 compliant.
We establish and follow strict information security policies and procedures, encompassing the security, availability, processing, integrity, and confidentiality of our customers' data.
We are PCI compliant.

There are many cases when the call requires agents to collect payment information. And the Call Center Software must protect customer information. So, the Nectar Desk is PCI compliant.
What Is PCI Compliance?
Payment card industry (PCI) compliance is mandated by credit card companies to help ensure the security of credit card transactions in the payments industry. Payment card industry compliance refers to the technical and operational standards that businesses follow to secure and protect credit card data provided by cardholders and transmitted through card processing transactions. PCI standards for compliance are developed and managed by the PCI Security Standards Council.
Great Service, Minimal Risk
No matter where you work from: a large office in the city center, cozy little house or public place – we will do our best to protect all your data from attackers. All the information you deal with starting with your customer's address, date of birth, or the last four digits of a Social Security number and finishing with his medical history will never become public and will always be securely guarded by Nectar Desk.