Nectar Desk offers WhatsApp integration for business accounts. Now it's possible to handle WhatsApp conversations directly from your account. In this case, you can use canned responses (to find them go to the left-side menu > SMS > SMS Settings). They make the messaging easier and faster. It's also a great feature for messaging campaigns where you don't need to type the same message several times, but only to choose the needed from the already created one. 
In order to do it, you just need to mark them 'Use as a WhatsApp template'.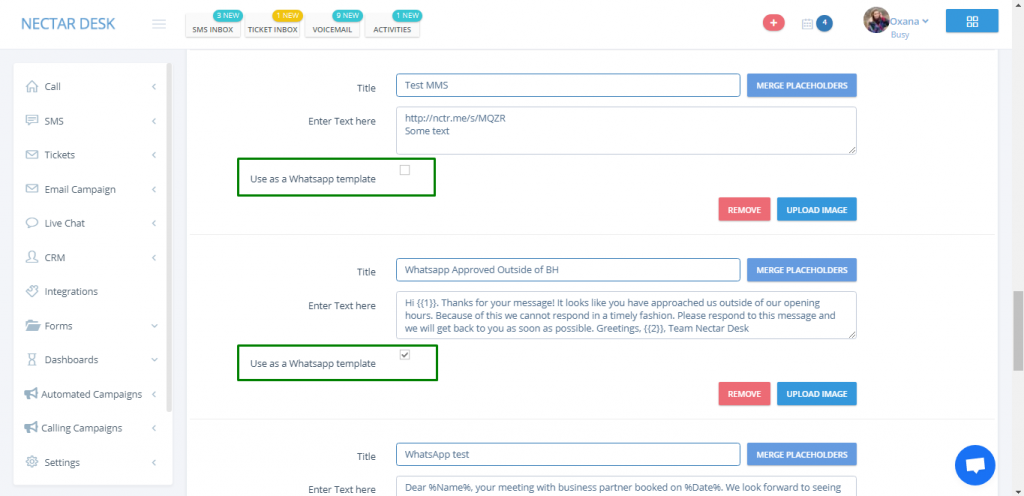 Once you have some marked templates, you can use them in the WhatsApp campaign.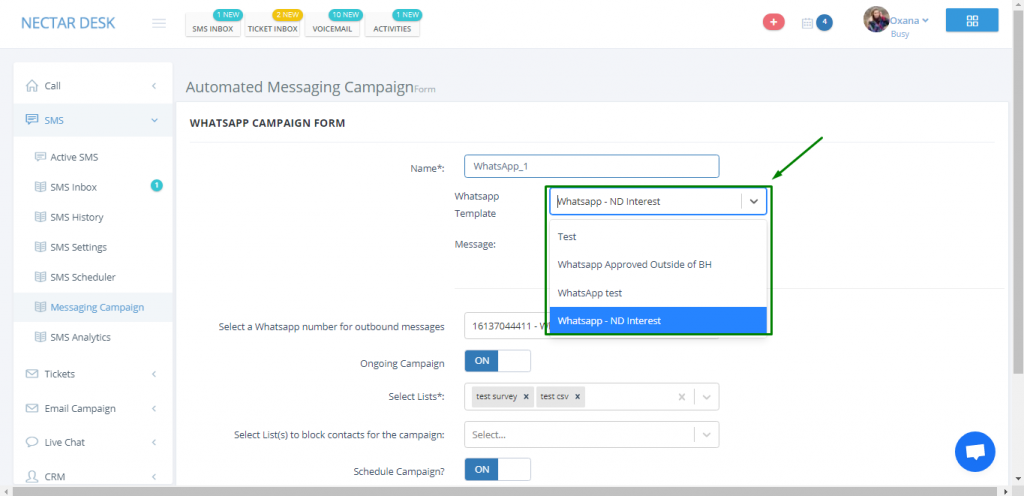 WhatsApp template is a great decision to start your messaging with customers.