Set up your Live Chat Auto Replies for the incoming messages to your Nectar Desk account. Once customers send you messages via the Live Chat channel, they will receive the answer immediately and feel that they are cared for even if you're outside of the office. This feature will save you an avalanche of valuable time and take your call center to the next level.
How to set it up?
First, you need to open the Messaging Settings in the left menu in your Nectar Desk account. Then go to the Automatic Replies section and click on Add New Automatic Reply.
Now you can type the title and content of your future automatic reply as well as add some attachments or emojis.  It is necessary to select the popper channel and Live Chat instance in order to work correctly.  This feature also works with our placeholder.
Then hit the Save button.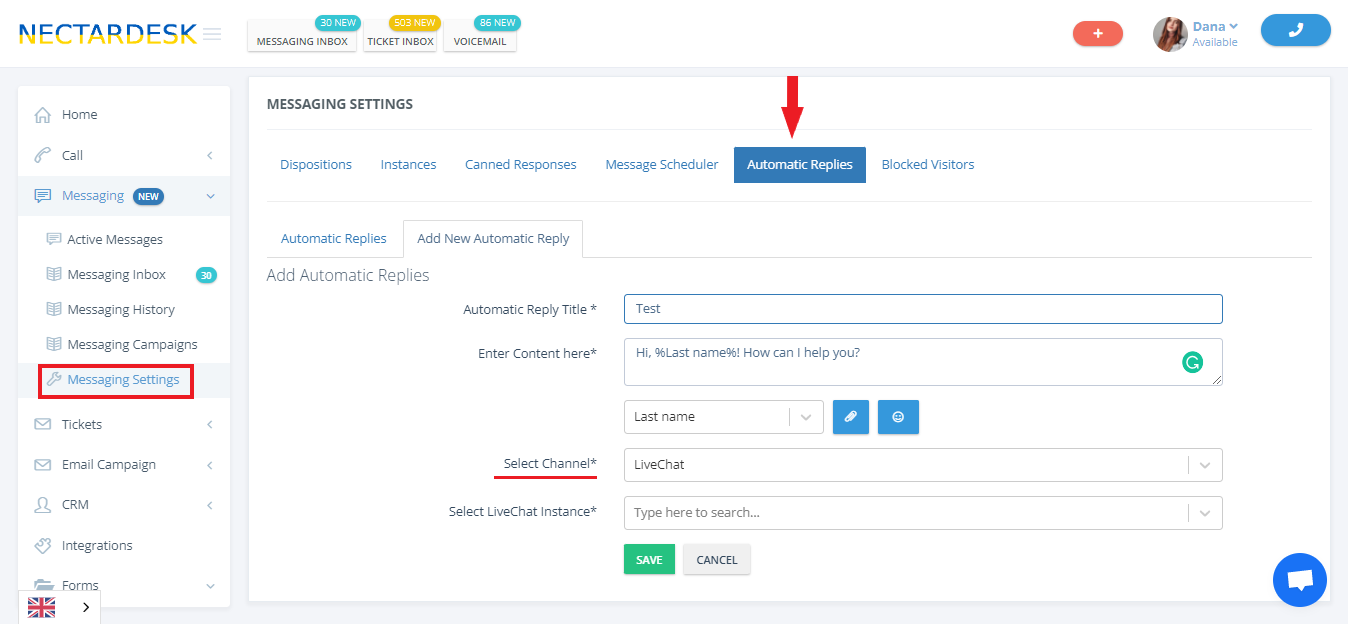 Live Chat auto-reply will automatically be sent providing truly seamless and impeccable service for your customers.